23 August 2013
John Simm stars in new ITV drama Prey from Red Production Company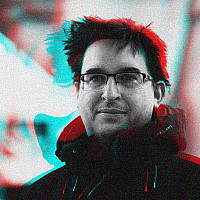 ITV has announced its second Red Production Company commission in a matter of hours, with 3-part drama Prey, starring John Simm.
Filming is set to begin this October in Manchester, with John Simm (Mad Dogs) taking the lead role.
Nicola Shindler/Red
The thriller has been written by television newcomer, Chris Lunt and tells the story of a DC Marcus Farrow (Simm), a well liked police officer, who's found at the scene of a brutal crime. Arrested and charged, he suddenly gets the opportunity to escape and finds himself on the run in Manchester.
However, Farrow isn't just trying to evade the police, he also wants to clear his name.
Red's Nicola Shindler will be the executive producer and Nick Murphy will direct.
"We're attempting something different with Prey. It's very fast-paced and to enhance the high octane qualities of Chris's brilliant scripts we'll be shooting essentially from the back of a transit van. It's almost a guerrilla style technique, which will make Prey feel accessible and edgy with the 'real' factor.  We're confident re-defining how we shoot will heighten tension and create an added layer of intrigue to the drama," said Shindler.
This morning, ITV revealed that Red's Scott and Bailey would be returning for a fourth series.