27 August 2013
Hollyoaks rapped by Ofcom for "shocking" train death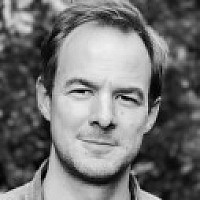 Ofcom has found that Channel 4 drama Hollyoaks broke its broadcasting code during an episode which featured a "violent and shocking" scene.
The regulator investigated a scene that featured a fight between two characters - Walker and Brendan - and resulted in the former being killed by a speeding train.
It ruled that the violence was "shocking" and found Channel 4 in breach of two key clauses from its code – those concerning excessive violence and showing material inappropriate for children.
A scene from the Hollyoaks episode
The broadcaster argued that the violence had been signposted by the continuity announcer and also by the way one of the characters had warned rival that "this is the day of your reckoning".
It also explained that extensive discussions had taken place between Channel 4 and production company Lime Pictures to ensure that the episode complied with the broadcasting code - and that subsequently the March 19 episode had led to just one complaint from a viewer.
But Ofcom disagreed, adding that although the pre-programme information helped warn viewers, it was insufficiently "clear" for younger viewers.
It also pointed out that 10% of the episode's viewers, equating to 114,000 viewers, were aged 4 to 9.
The regulator said: "Ofcom reminds television broadcasters of the need to ensure that all material broadcast pre-watershed which features violent scenes is appropriately limited.
"Broadcasters should consider whether individual acts of violence within a programme are suitable, as well as where the overall tone is malevolent, menacing and threatening, that this also remains suitably limited.
"Ofcom concluded that cumulatively the violent content in this sequence exceeded viewers' expectations for a drama transmitted long before the watershed when young children were available to view and in this case were watching in large numbers."
Ofcom also promised an independent report into the more widespread of pre-watershed violence on television.