06 August 2013
Charlotte Green to replace James Alexander Gordon as 5 live's voice of football results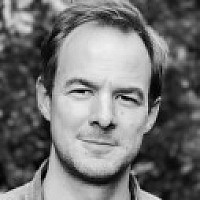 Former Radio Four newsreader Charlotte Green is to replace James Alexander Gordon as the voice of Radio 5 Live's classified football results.
Green has agreed to return to the BBC just seven months after taking voluntary redundancy, saying at the time: "The BBC's days of employing people who sound like me are more or less over."
Gordon, 77, retired after nearly 40 years last month following throat surgery.
Test Match Special reporter Kevin Howells will take over in the short term, with Green, who has been working for Classic FM since leaving the BBC, to begin her new role on September 28.
Head of BBC Radio Sport, Richard Burgess, said: "We are delighted to welcome Charlotte to 5 live and we are really looking forward to hearing her distinctive voice reading the classifieds, made so famous by James Alexander Gordon. She is a broadcaster of true calibre and I know she will bring clarity and warmth to the role."
Green added: "I'm delighted to be offered this opportunity as I've been a football fan all my life. In fact as a six year old I used to sit at the dining room table reading the football scores out loud from the newspaper, so this really is a dream come true.  It is a huge honour to take over from James Alexander Gordon."
Green made her name reading the news on the Today programme on Radio 4, and was once voted the "most attractive female voice on national radio". She once endured a fit of giggles on air while reading an item about the earliest known recording of the human voice (listen below).