07 August 2013
BBC hails "breadth of talent in Salford" with trio of new commissions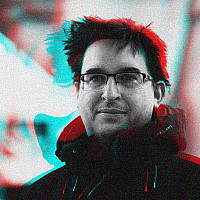 David Williams the BBC's creative director of entertainment North has paid tribute to the "talent in Salford" as he announces 3 new programme commissions.
"It's shaping up to be a fantastically busy and exciting few months ahead and it's testament to the breadth of talent in Salford that we're looking forward to such a rich and varied diet of new and returning programmes," he said.
The new programmes from BBC Entertainment North are Digby Jones New Industrial Revolution, No Country For Young Men and Junior Paramedics. The BBC has also ordered a new series of The Planners (now called Not in My Back Yard).
Digby Jones New Industrial Revolution is a 3 x 60 minute series for BBC Two, fronted by Lord Digby Jones. He will explore the state of British manufacturing and its place in the world as well as helping 3 British businesses by attempting to craft a new blueprint for British manufacturing success.
"It is vital that a wider audience understands how business ticks, especially smaller businesses wherefrom will come so much of the growth and employment in our economy over the next few years. I look forward to drilling down into businesses, asking the awkward questions, thinking the unthinkable and constructively challenging the status quo," he explained.
"I want to get the audience thinking and asking questions as well, and hopefully the younger members of local communities will also find something in the programmes for them to see why developing skills is so important. Bring it on!"
No Country For Young Men (working title) is a 6 x 60 minute series for BBC Three, set in Christchurch, Dorset. Here over a third of the population is over 65 and they need young people to breathe new life into the town.
The series is described as a "huge social experiment" with BBC Three offering 100 unemployed young people the chance to move to Christchurch and work in a full-time job.
They'll be interviewed by the town's elderly residents and then the lucky ones will get a job under the watchful eye of an elderly mentor.
The series editor is Sandi Scott and the executive producer is David Williams.
Another new BBC Three series is Junior Paramedics: Your Life In Their Hands. The 7 x 60 minute shows are made by the same team behind Junior Doctors: Your Life In Their Hands. It will follow a group of paramedic science students at different stages of their course.
Finally, The Planners returns to BBC Two, but with a new name, Not In My Back Yard. The 8x60minute series was commissioned by Janice Hadlow, Controller, BBC Two and Pam Cavannagh, commissioning editor, Daytime.
"The Planners struck a chord with the audience by showing the process of planning across the UK. Not In My Back Yard will continue to do the same as we follow more great characters in Britain's planning offices," explained Cavannagh.
The series producer is Dympna Jackson and executive producers are Kieron Collins and Cavannagh.