29 August 2013
Adrian Chiles and Christian O'Connell return to Radio 5 Live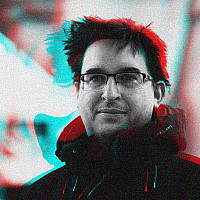 BBC Radio 5 Live has announced a new look line-up, with Adrian Chiles returning to the station to present Friday night's Drive show.
Chiles will co-present with Anna Foster starting from November. Peter Allen will present on Monday through to Thursday.
"It's very exciting to be coming back to Radio 5 live. It was a privilege to have been there right at the beginning when it launched, and I'm thrilled to have been asked back. It'll be great to tackle news, current affairs and business stuff, as well as sport. All the time I've been away from 5 live I've remained an avid fan and it'll be good to be part of it again," said Chiles.
Chiles joined 5 Live at its inception, presenting Wake Up To Money and then the Sony Gold Award-winning Chiles on Saturday. He'll continue to be ITV Sport's main football anchor.
Meanwhile Christian O'Connell is also to return to the station, he'll be hosting Fighting Talk on Saturday mornings, a role which will be shared between himself, Jonathan Pearce and Matt Johnson.
"The world of sport is littered with ill-advised comebacks, this promises to be another. Being serious, I'm so excited about being back on 5 live. My warm-up guy Danny Baker is pretty good too. Fighting Talk is the best format on radio, maybe ever, it still works and Saturday can't come soon enough," said O'Connell.
O'Connell hosted the show for a year between 2004 and 2005 and will return to present the first of the series this Saturday (31st August). The following week will be presented by Match of the Day and 5 Live commentator, Jonathan Pearce and he'll be followed by debutant, Matt Johnson, who's a regular presenter on This Morning on ITV1.
"It's great to be welcoming Adrian to the 5 live Drive team. He's such a strong broadcaster and the perfect fit to present the show alongside Anna Foster on Fridays. I also can't wait to unleash the new look Fighting Talk – we've gathered a brilliant fresh squad of presenters," added Jonathan Wall, controller, BBC Radio 5 live and 5 live sports extra.