05 July 2013
Sports presenter Hollins regrets MediaCityUK outburst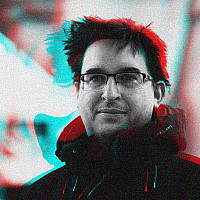 "It doesn't take a brain surgeon to say that it will be practically impossible to get the Prime Minister on set." It was a comment about BBC Breakfast's move to MediaCityUK which didn't go down well in the North West and now Chris Hollins appears to have a few regrets about saying it himself.
In an interview with the Daily Mail, the former BBC sports presenter said he's missing his old job and he also wanted to put on record that it wasn't the city itself that put him off relocating.
"I've no problem with Manchester . I want that on the record. I love Manchester. But it made no sense for my partner Sarah, who's now my wife, and me.
"It's a lot to ask your wife, "How do you fancy moving, leaving the job you love, not working, having half the money coming into the house and being away from both of our families?'"
His wife works in marketing.
Hollins added:
"Not going had nothing to do with politics or how I objected to Breakfast moving up there, but I got so much stick for it.
"You're an easy target. Every time someone says, 'So-and-so is moving up there' they say, 'but Sian Williams and Chris Hollins rejected the move.' No one says, 'He didn't come up because his wife's got a job and his family is down there.' Or 'Sian didn't go because she's got kids at school and her husband's down there.'
"They just say, 'They didn't go. The Salford Scabs.'"
For the record, the Prime Minister has appeared on the BBC Breakfast sofa at MediaCityUK.
You can read the full interview here.