25 July 2013
Ndubz' Fazer joins BBC Symphony Orchestra in new BBC Three series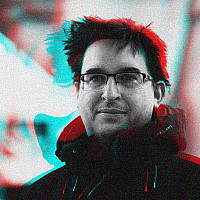 BBC Entertainment North has produced a a new series, which will see Fazer, of N-Dubz fame, and 7 young musicians head to the Royal Albert Hall to perform in the Urban Classic Prom.
Fazer says he's actually a lover of all things classical and wants to promote the music to British teenagers. So, for the series, he's assembled a group, including an MC from Manchester, with one thing in common: their total dislike of classical music.
The 2-part series for BBC Three will see Fazer dispel some musical myths and help the group experience an orchestra and concert hall first hand at the BBC Proms on August 10th.
Here they'll join Fazer and the BBC Symphony Orchestra to play his latest composition, a fusion of classical and urban music.
"Hopefully they'll get the same inspiration and feeling that I got when I first worked with an 85-piece orchestra. It's like 3D music, music in high definition," said Fazer.