04 July 2013
Look North presenter Ackroyd sacked over alleged contract breach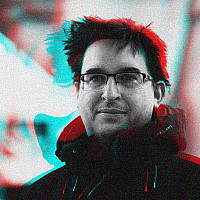 The BBC has confirmed today that Christa Ackroyd, the long-running co-presenter of Look North has been sacked.
A spokesperson for the corporation said that her employment was terminated because of what the BBC considered was a "breach of contract".
"We can confirm that Christa Ackroyd will not be returning to the BBC and her presenting role with regional news programme Look North (Yorkshire)," the BBC said in a statement.
"We wish Christa the best for the future and thank her for the contribution she has made to the programme over the last 12 years."
Ackroyd joined the BBC in 2001 from Yorkshire Television, where she presented Calendar alongside Richard Whiteley.
However, she's been absent from BBC Look North since March, with the BBC citing "editorial reasons".
Ackroyd said through Twitter:
"Just wanted to say good luck and thanks to my friends and former colleagues at BBC Look North. A talented and dedicated team. Proud to have worked alongside them. Looking forward to the next phase in my life as a Yorkshire journalist of more than 30 years."
No official details have yet been released about the alleged breach of contract and no decision has been made about her replacement at BBC North.
Ackroyd worked for the BBC on a freelance contract through her company, Christa Ackroyd Media and this contract did have several months left to run.