30 July 2013
Jobs lost as Yorkshire Radio goes off air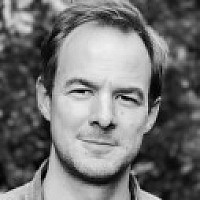 Leeds United owner GFH Capital has unexpectedly pulled the plug on its in-house radio station Yorkshire Radio, with the loss of a number of jobs.
The DAB station, which began transmitting in 2006, will be going off air at 6pm today.
A statement from the club said it the "decision has been made to concentrate the club's digital media output on LUTV and the soon-to-be launched new-look website".
It is unclear at the moment exactly how many full-time jobs will be lost, but nine staff are listed on the station's website.
Leeds managing director David Haigh said: "This is one of the toughest decisions we have made, and we would like to place on record our thanks to all the staff at Yorkshire Radio, who have worked tremendously hard over the years to build up a Yorkshire sports station on DAB."
As well as football, the station also covered rugby, racing and cricket - it is an official media parter of Yorkshire County Cricket Club - and also played music.
The station's director, Ben Fry, put out the following message on Twitter this evening: "Thanks to everyone who has listened to the station over the last 7 years and to those who have contributed on air and supported us.
"My biggest thanks go to the staff who worked so hard over the last 7 years and provided some fantastic sports coverage and great radio."
Breakfast presenter Darren Harper tweeted: "It's been a real privilege to work and present at Yorkshire Radio for the last 6 years. It's been a huge part of my life, I will miss everyone there... I will miss it all."