26 July 2013
Hall's "unduly lenient" jail term doubled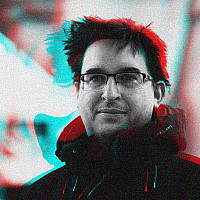 Stuart Hall has had his 15-month jail sentence doubled by the Court of Appeal, with Lord Chief Justice Lord Judge stating the original sentence had been "unduly lenient."
Lord Judge said the impact on Hall's victims had been lifelong and increased his jail term to 30 months after an appeal by the Attorney General, Dominic Grieve.
In June, 83-year-old Hall, from Wilmslow, Cheshire admitted 14 offences against girls aged from 9 to 17, taking place between 1967 and 1985.
Grieve told the 3 Appeal Court judges that the original sentence had failed to reflect "the gravity of the totality of the offences, and the public concern about offences of this nature."
He added that the individual sentences for each count should have run consecutively: "so that the total sentence passed reflected the culpability of the offender, the harm caused and to deter others."
The judges were also asked to consider Hall's "prolonged and repeated" offending and the number of victims.
In defence, Hall's lawyer, Crispin Aylett QC argued that the original sentence was "entirely appropriate" given Hall's age, also that he pleaded guilty and his last offence was committed almost 30 year's ago.
"If the object was to see this man punished, disgraced and financially ruined then all of that has been more than achieved."
Judge Anthony Russell QC, who originally sentenced Hall at Preston Crown Court, explained that he'd based the term on the maximum sentence available at the time the crimes were committed.