25 July 2013
Granada to avoid regional news cuts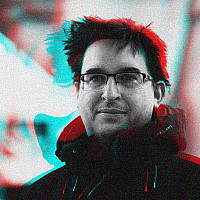 It appears that Granada Reports will not be hit by further job cuts following major changes to ITV's regional news output.
As reported earlier this week, ITV had asked for its 6pm regional news programmes to be reduced from 30 minutes to 20 minutes. Ofcom rejected this request, stating that programmes would remain at half an hour, but there could be 10 minutes of non-local programming - except in the North West and London, which would continue to broadcast a full 30 minute show.
ITV had submitted proposals to Ofcom to reduce its regional news hours, but to double the amount of regions. So, while bulletins would shorten, there would be a more localised news service. The only region which wouldn't have been compensated with hyperlocal bulletins, would have been Granada - hence Ofcom's decision to exempt it from the cuts.
Unions have called Ofcom's decision a "major blow to public broadcasting":
"This [the decision] would mean viewers in Yorkshire being shown daffodils from the West Country rather than a full 30-minutes of home-grown news," said Sue Harris, NUJ national broadcasting organiser.
"The changes to ITV local news are a major blow to public broadcasting.  This has happened because Ofcom's role as a light-touch regulator has allowed ITV to have its way every time. This erosion is taking place at the same time as a massive decline in local newspapers, with titles closing and some towns being left without a local paper, plus a similar decline of local news services in Independent Local Radio."
The revised programming obligations come ahead of the Channel 3 licence renewal in 2015.