09 July 2013
Getting On writers to return with Wirral-based BBC comedy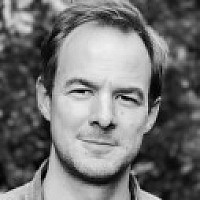 A new BBC comedy from the writers of the acclaimed Getting On sitcom will be set on the Wirral.
Shane Allen, controller of comedy commissioning, today announced that 6x30 episodes of Puppy Love had been ordered for BBC Four.
Getting On creators Vicki Pepperdine, Jo Brand and Joanna Scanlan
The "story of love, dogs and the love of dogs" will be written by and star Jo Scanlan and Vicki Pepperdine, who along with Jo Brand won a BAFTA and an RTS award for Getting On.
Puppy Love, a BBC In-House production directed by Susan Tully, produced by Jo Willett and executive produced by Saurabh Kakkar and David Baddiel, will be set around the Wirral-based dog training classes run by Scanlan.
Allen said: "Puppy Love both celebrates and sends up the deeply held relationship between dogs and their owners. This is a real passion piece from Jo and Vicki who have yet again succeeded in creating a wonderful set of characters."
Scanlan has said that her new sitcom will be "much sunnier" than Getting On - which was set on the geriatric ward of an NHS hospital - and added that it was "a family comedy about how people relate to their pets".
No date has yet been set for broadcast.