16 July 2013
BBC to propose regional HD as it launches five new channels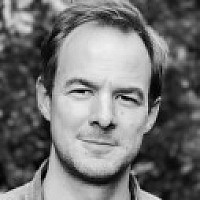 The BBC is to launch subscription-free HD channels for CBeebies and CBBC - with regional HD channels also under consideration.
The broadcaster is launching five new HD channels in total, with BBC News HD, BBC Three HD and BBC Four HD also set to add to its current portfolio of HD channels.
The new channels will give viewers access to a further 250 hours of HD programmes per week than is currently available from the BBC.
Both CBeebies and CBBC are now based at MediaCityUK. All five channels are set to be available by early 2014.
The BBC also announced it will present a proposal to the BBC Trust regarding the technical options and timetable of English Regional variants of BBC One HD, as well as variants of BBC Two HD for Wales, Scotland and Northern Ireland.
Over 50% of homes in the UK are already HD enabled, with that number estimated to reach 80% by 2016 and 90% by 2019.
BBC Director-General, Tony Hall, said: "BBC One HD and BBC Two HD have already proved to be highly valued by our audiences and I'm delighted that we're able to follow this with the launch of five new subscription-free BBC HD channels by early 2014. These new channels will allow us to showcase more of our programming at its very best."