20 June 2013
Timeline TV North limbers up for Wimbledon with Andy Murray documentary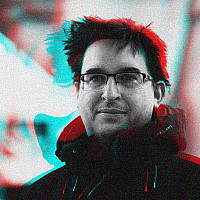 Producer, Jo McCusker has been given unprecedented access to Andy Murray for a new hour-long BBC One documentary.
McCusker spent a year following the tennis star's career for Andy Murray, The Man Behind the Racquet.
However, the post production schedule at Timeline TV North was thrown into some disarray with Murray picking up an injury half way through the edit (this saw him withdraw from the French Open) and then just a day before it was due to be completed, he returned to action and won at Queens.
With the delivery date being so close, Timeline had to run 2 edits simultaneously for 2 days at its MediaCityUK base. Rather than grading on Avid Symphony, they opted for Blackmagic Design's DaVinci system, which meant it could be done in tandem with the online finishing. This process also allowed the sound to be completed in Protools at the same time.
Editor Dave Horwell worked with McCusker for 2 months to produce the documentary, which airs this Sunday at 22.25 on BBC One. It features contributions from Murray and his family as well as Rafael Nadal, Roger Federer, John McEnroe, Kevin Spacey and Sir Alex Ferguson.
Timeline, which has its head office in London, has been working at Wimbledon for 8 years, providing IP director solutions for the host broadcaster.