17 June 2013
TeamRock Radio launches with poem from Slipknot singer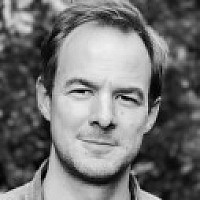 TeamRock Radio, the new radio station led by former GMG Radio executives John Myers and Billy Anderson, launched last night with an introductory poetry reading from Slipknot's Corey Taylor.
During a visit to TeamRock's Download Festival headquarters, Taylor recited Edgar Alan Guest's 'It Couldn't Be Done', finishing with the words "I belong. Do you?"
At 11.58pm the station then aired its first song - appropriately enough, 2 Minutes to Midnight by Iron Maiden.
The TeamRock venture was formed last July by former GMG Radio chief executive John Myers and former GMG Radio executive board member Billy Anderson, also a former Group MD of Real Radio.
Its head of radio is Hugh Evans, the former controller at Rock Radio in Manchester and Salford's Real Radio XS.
TeamRock also owns the magazines Metal Hammer, Classic Rock, Prog, Blues, and AOR Magazine as well as branded events such as The Golden Gods, Prog Awards and The Classic Rock Roll of Honour.
Watch Corey Taylor recite the station-launching poem below: