18 June 2013
Real and Smooth triumph at New York radio awards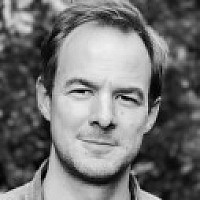 Real and Smooth Radio claimed the best UK performance for commercial radio at the New York Festivals International Radio Awards, held in Manhattan last night.
The company took home three gold, two silver and two bronze awards. The golds were awarded to Real and Smooth Radio for its Hillsborough: The Search For Truth and Children In Trouble programmes, while Real Radio Wales was honoured for The Grief of Gleision.
The awards recognise the best radio globally, including programming and promotions in all lengths and formats.
John Simons, Real and Smooth Radio's group programme director, said: "We are absolutely delighted with these awards and the fact we have had the best performance by a UK commercial radio group.
"The fact our programmes have been recognised and rewarded at an international level is quite an achievement and it's testament to the talent we have at Real and Smooth Radio."
Other regional winners on the night included BBC Radio Leeds, which won a bronze for Death Row: A Journey from West Yorkshire to the Execution Chambers of America, GMG Radio for The Big Breakfast Blag and Radio City 96.7 for its top 40 chart.