27 June 2013
Pinewood spends £1.8m on expansion plans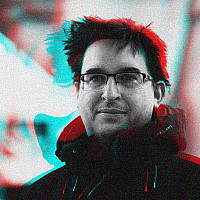 Pinewood Shepperton has revealed that it's spent £1.8m so far in trying to convince the Government and local council to approve its £200m expansion in Buckinghamshire.
The Group, is now appealing a decision made by South Buckinghamshire Council to rejects its plans.
"The Company remains fully committed to the PSDF [Pinewood Studios Development Framework], a long term scheme of national significance designed to address increasing global demand for capacity in the UK and deliver growth for the next 15 years.  The Company lodged an appeal against the decision and a Public Inquiry will begin on 19 November 2013," stated chairman, Lord Grade of Yarmouth.
Chief executive, Ivan Dunleavy added:
"Our customers are concerned that the Company has sufficient capacity to meet their needs. [...] The need for further, effective infrastructure to meet demand for the UK is a priority."
Pinewood Shepperton was officially delisted from the main market of the London Stock Exchange and moved over to AIM last year.
Its 3 primary shareholders are based in the North of England: Peel's Goodweather Investment Management Ltd owns 58.05%; Warren James Holdings in Cheshire holds 26.69%; while the Treasury Department of the Isle of Man Government holds 9.90%.
Last year revenues dropped to £55.6m (15 months to March 2012: £63.0m), with operating profits at £5.4m (15 months to March 2012 £2.7m).
The company has signed an agreement with the Isle of Man Treasury to source and advise on film investment opportunities for a £25m fund established by the government. It will also monitor and capitalise on UK distribution rights in films and television programmes funded by the Isle of Man.