07 June 2013
Iron Maiden signals birth of TeamRock Radio this June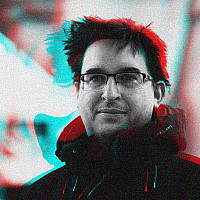 TeamRock Radio has announced that it will officially go on air on Sunday 16th June at 11.58pm.
An unconventional start time, but setting down a marker for what listeners can expect - the Iron Maiden track "2 Minutes to Midnight" will be the first record played.
The launch follows the Download Festival, which begins on Friday 14th June and after the Iron Maiden track, it will be broadcasting the best of the festival, complete with Rammstein, Slipknot and more Iron Maiden.
In the build up, the station will be sponsoring Heavy Metal Truants, a 161 mile bike ride leaving Alexandra Palace on 12th June and arriving at Download 2 days later. Thought up by Iron Maiden's manager and the editor of Metal Hammer Magazine, it's to raise money for Nordoff Robins, Teenage Cancer Trust and Childline.
"This is an exciting time for TeamRock Radio. After three long years, seeing our dreams eventually coming together will be very special, and to launch at such a prestigious event as 'Download' makes it even more amazing," said Billy Anderson, chief executive of TeamRock.
Nicky Horne
"I will also be taking part in the last leg of the 'Heavy Metal Truants' with Iron Maiden's Bruce Dickinson and the Editors of all three of TeamRock's stable of magazines - Metal Hammer, Prog and Classic Rock."
Confirmed presenters on TeamRock Radio include breakfast show host Moose; Dewsbury, who'll do the afternoons; and Nicky Horne, who'll host The Classic Rock Show every weekday.
The company was founded by former GMG Radio duo, Anderson and John Myers after they bought Classic Rock and Metal Hammer from Future plc for £10.2m.
The radio station can be heard on national DAB digital radio, through Radio Player and TuneIn Apps as well as teamrockradio.com