28 June 2013
Inside Out investigates Leeds Children's Heart Unit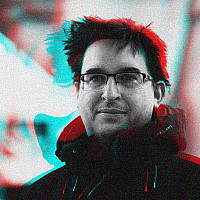 A BBC investigation looking at the mortality rates at Leeds Children's Heart Unit will air tonight on BBC One Yorkshire & Lincolnshire.
It comes after operations were halted at the unit in March, when Sir Roger Boyle, the director of the National Institute for Cardiovascular Outcomes Research (Nicor), raised concerns about mortality rates.
A fortnight later, NHS England declared it was safe and operations resumed, with questions raised about the data Sir Roger had used to make his assessment. He later resigned.
However, in tonight's programme, Professor Brian Jarman from the Doctor Foster's Unit at Imperial College, a leading expert on hospital mortality rates will echo Sir Roger's comments:
"Personally, if it was me, I would not take my child to Leeds because it is [the mortality rate] much higher than the other hospitals."
Professor Jarman analysed mortality rates at 10 children's heart units in England for the programme. He also specifically looked at data for planned operations and according to his research, between 2009 and 2012, the mortality rates in the Leeds unit: "sticks out as being way above the other units in the country. It's clear that Leeds is high."
The hospital refuses to accept the claims, with Yvette Oade, the chief medical officer for Leeds Teaching Hospitals Trust stating:
"I would refute his statement with regard to our service."
The programme will also hear from families who have used the hospital, some with positive and some with negative experiences.
How Safe is Leeds Children's Heart Unit? An Inside Out Investigation will air on BBC One Yorkshire and Lincolnshire tonight at 7.30 or on the iPlayer for the next 7 days.