21 June 2013
Full line up announced for Children's Media Conference in Sheffield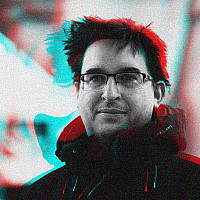 Frank Cottrell Boyce, BBC Children's Joe Godwin  and Jeff "Swampy" Marsh, the creator of Disney's Phineas and Ferb are some of the keynote speakers at this year's Children's Media Conference.
Taking place in Sheffield next month, CMC, is Europe's largest gathering of people involved in children's media development, production and distribution.
Other speakers include Zodiak Kids' chief executive, Nigel Pickard; Tina McCann, the senior vice president and managing director of Nickledeon UK; and Amelia Johnson, the chief executive and founder of Bin Weevils.
Being the 10th anniversary conference, the theme is "Are we there yet...?" looking back over the last decade and discussing the current issues faced by the industry.
The conference will be opened by screenwriter and children's author, Cottrell Boyce, while Marsh will present a creative keynote, outlining his approach to storytelling. There will also be sessions with Horrible Histories' historical consultant, Greg Henner and script writer, Gerard Foster.
A number of commissioning editors are also at the 3-day conference from companies including CBBC, Penguin Children's, Tate Kids, Wellcome Trust, CITV, Nickelodeon UK, Turner Broadcasting, Sprout, S4C and Canal Plus Group.
One addition for 2013 will be the extension of CMC's International Exchange, which invites international buyers, co-producers, commissioners and investors to meet with UK companies and freelancers.