25 June 2013
The Co-operative Food launches Christmas-themed summer ad campaign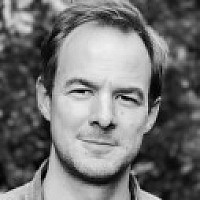 The Co-operative Food will tomorrow launch a Christmas-themed summer advertising campaign as it looks to arrest flagging sales.
The ad, created by Leo Burnett, is soundtracked by The Most Wonderful Time of the Year - the Andy Williams song that has become a festive favourite - as it features a selection of scenes depicting a fun-filled summer's day.
A screenshot from the new ad
Falling petals, a child making "snow angels" in the sand, stripy stockings hung on a garden fence and a Santa Claus lookalike all appear as a family play and dine in the sunshine.
Helen Nunn, head of marketing for The Co-operative Food, said: "This exciting, new creative plays on everyone's emotional attachment to two key events – summer and Christmas – and will showcase our delicious summer food offering, highlight our great money-saving deals, and demonstrate that we have everything shoppers need for summer, right on their doorstep.
"With over 2,800 food stores throughout the UK, including a store in every postal area, The Co-operative is perfectly placed to provide all their summer food requirements."
The TV campaign will be supported by a national outdoor and press campaign, an extensive deals and promotional package, digital activity, till screens and in-store radio.
Another screenshot from the new ad
The retailer's Twitter site has already started the campaign with a 12 days of prizes competition, and in July its Facebook page will feature an Advent calendar-style countdown with summer food ideas, recipes, tips and deals.
Nunn added: "The summer creative is the latest Food instalment of our Here For You For Life strategy.
"Leo Burnett, who produced the TV ads, were tasked with creating a campaign that reflected the fact that The Co-operative Food is here for everyday food needs and the usual routine, and here for the spontaneous moments, providing customers with delicious and relevant food – whatever the occasion."
Recent results showed that food sales as the Manchester-based retailer had fallen for the fourth consecutive month, by 1.3% overall in the 12 weeks to June 9. Its market share also fell from 6.5% last year to 6.3%.