07 June 2013
Channel 4 recruits plus sized amateurs to take on Swan Lake with Wayne Sleep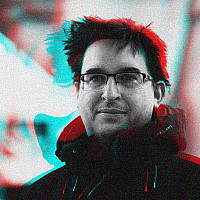 Wayne Sleep has been set a challenge by Channel 4, to recruit a troupe of plus-sized amateur dancers to perform Swan Lake.
Big Ballet (working title) is filmed at the Northern Ballet  and Sleep explained that he wanted the 3-part series to open up dance to a wider audience. Before his debut with the Royal Ballet, Sleep had been told that he would never make it as a dancer because he was too short.
"I broke the taboo that you have to be a certain weight or physique to get into the Royal Ballet… You don't have to look as thin as a rake to be a classical ballet dancer," he said.
He has 6 months to find 16 amateurs who have never been allowed to realise their ballet dancing dream.
Working alongside top ballerina Monica Loughman, who trained in the incredibly tough Russian regime, the pair will "drill, educate and push" their trainees to the limit.
The culmination will be performing excerpts from Swan Lake.
The Northern Ballet's artistic director, David Nixon OBE and his wife Yoko Ichino say they expect the amateur dancers to be up to scratch before they take to their stage:
"You can teach anyone to dance, but whether it's dancing you want to watch, that's probably the question,"
It's being produced by Rare Day.