14 June 2013
BARB to measure online and catch up TV viewing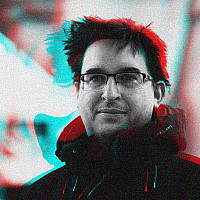 Official UK television ratings body, BARB, is to start measuring online and catch-up services from August
It has appointed Kantar Media to collect census data for all television viewing, including tablets.
The move has come about because all UK broadcasters have committed to embedding metadata tags into their programme content:
"Our initial focus is on reporting the extent to which IP content is being downloaded or streamed. This is a significant step forward in our ambition to deliver cross-platform measurement of content," explained Justin Sampson, chief executive at BARB.
"The next step is to invite research companies to tender for the task of integrating this data with the viewing figures that our users are already familiar with."
It stated that field tests of an app in the early summer should lead to a roll out of a full solution for measuring BARB panelists' viewing habits on tablets and smartphones by the end of the year.
"This is a positive step forward towards measurement of this tremendously complex area. We are optimistic that blending census data with more comprehensive behaviour tracking in the BARB panel is the right way forward," added Richard Brooke, BARB board member and senior communications and buying manager at Unilever UK and Ireland.