03 May 2013
Real and Smooth programme director Simons to leave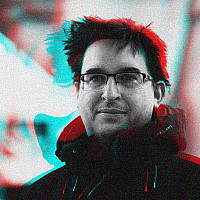 John Simons, Real and Smooth Radio's group programme director, is to leave the company after 13 years.
Previously at BBC Radio 2 and Talk Radio, he joined the (then) GMG Radio in 2000 as it launched its first Real Radio station in Cardiff.
"It's been a great ride for the past 13 years and I'm so pleased to be leaving the Group on a high with record reach and hours, but the time is right for me to focus on the next phase of my career and return to the role that I was doing prior to joining GMG as a consultant," said Simons in a statement.
"I've been privileged to lead one of the best Programming teams in UK radio and although I'll miss them as friends and colleagues, I'm confident they will all prosper in the future because they are the best."
He will leave the station in June.