07 May 2013
At The Races to bring streaming services in-house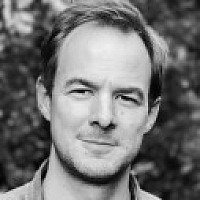 Specialist horse-racing channel At The Races is to launch its own broadband and mobile streaming division on July 1.
The joint venture - involving Northern Racing, Plumpton and Ripon Racecourses, BSkyB, Arena Leisure and Ascot Racecourse - is a first for any dedicated racing service.
The delivery of its live 'Bet & Watch' and archive racing content via broadband and mobile platforms has since 2010 been handled by Perform Group, but as a result of the venture will now be brought in-house.
Matthew Imi, chief executive of At The Races, said: "Perform has been a valued partner for the past three years and over that time, with their expertise and support, we've developed our streaming business to the very significant level it is at today.
"We're currently delivering over four million streams every month across live subscription, archive and 'Bet and Watch' services with partner bookmakers.
"Strategically, however, it now makes sense to bring delivery of these services in-house and to take more direct control not just over the way our racecourse partners' content is distributed but also our ability to develop, extend and improve our service to customers in a fast changing and very important area of business.
"Replicating what Perform has been doing for us is only the start of what we hope will be an exciting and growing business for our racecourse partners."
Launched in 2004, the channel is watched by around two million people monthly, with its website attracting 1.66m unique users a month.
Originally co-founded with Channel 4, it is now owned by a partnership between BSkyB, Arena Leisure Plc and around half the UK's 60 racecourses. It is currently distributed by Sky into 5,800 commercial premises.