13 May 2013
Premier Sports awards sales and sponsorship account for Rugby League World Cup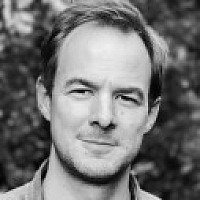 Lancashire-based TV station Premier Sports has selected specialists Media 15 to handle airtime sales and sponsorship for this autumn's forthcoming Rugby League World Cup.
The digital subscription sports channel will be broadcasting every game of the tournament with all the England games to be shown on BBC1.
RLWC chairman Brian Barwick has said he hopes the event, which culminates with a final at Old Trafford in November, will provide the sport with its own 'Jonny Wilkinson moment', a reference to Wilkinson's last-minute winning goals in the 2003 Rugby Union World Cup final.
Mike Gull, sales and marketing director at London-based Media 15, said: "For the first time the Rugby League World Cup will be up there with the big football and rugby union competitions as a truly world class event. It will be a major presence on TV screens throughout the autumn and Premier's blanket coverage offers advertisers and sponsors a brilliant and cost-effective way to reach committed viewers."
Located on Sky channel 428, Premier Sports was formed in 2010 with the intention to broadcast sporting events that had been ignored by other broadcasters.
It currently broadcasts Blue Square Conference football, NASCAR Spring Cup racing and NHL ice hockey among other sports.