31 May 2013
Pinewood Studios appeals planning permission decision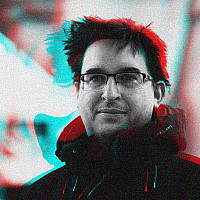 Pinewood Studios is continuing the fight to get permission for a £200m expansion to its studio complex.
Earlier this month, the local council refused planning permission because it was an "inappropriate expansion" into the green belt, however, today the company, whose majority shareholder is Peel Holdings Group in Manchester, has submitted an appeal.
"The need for Pinewood's expansion is more pressing now that it has ever been and the Pinewood Board remains committed to the Pinewood Studios Development Framework," explained Ivan Dunleavy, chief executive of Pinewood Shepperton plc.
"In relation to this scheme the government has clarified its policy support for the screen based industries. The proposals have received overwhelming support from leading global figures and companies in the creative industries, business groups, national and local businesses and members of the local community. We expect a decision to be taken by the Secretary of State for Communities and Local Government by the end of the year."
An earlier submission drew support from major players in the film industry, including Danny Boyle and Ridley Scott. Today, however, it underlined what it believed was the "national importance" of the scheme, stating that the UK had a "lack of capacity to meet increasing global demand for production facilities and deliver growth for the next 15-20 years."
The proposals would mean adding 100,000sq metres of new facilities, including studios, stages, workshops, production offices and streetscapes. Pinewood says it would create 3100 net additional jobs and £194m private sector infrastructure investment supporting 8100 full time jobs.