16 May 2013
No Offence as Paul Abbott pens new comedy drama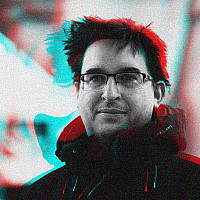 Paul Abbott is scripting a new 8 part comedy drama for Channel 4 called No Offence.
Filmed on location in Manchester by Abbottvision, it follows a group of front-line police officers wondering how they ended up in a "crumbling cop shop on the wrong side of the city."
"I'm a big fan of well-told cop shows and jet-black social comedy, and I wanted to see how explosively we could bang two genres' heads together," explained Abbot.
"No Offence is reared on wilder-than-average seeds and I've had a ball with the AbbottVision team in building this concept. It's a tilted, hardcore blend of cop drama, family saga and social mayhem."
Executive producer, Martin Carr, said C4 had allowed them to be "as bold as we dare, No Offence is a completely new show, told in a way not seen before on television and Channel 4 is absolutely the right home for it."