16 May 2013
Latest Rajar radio listening figures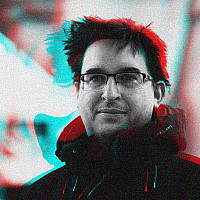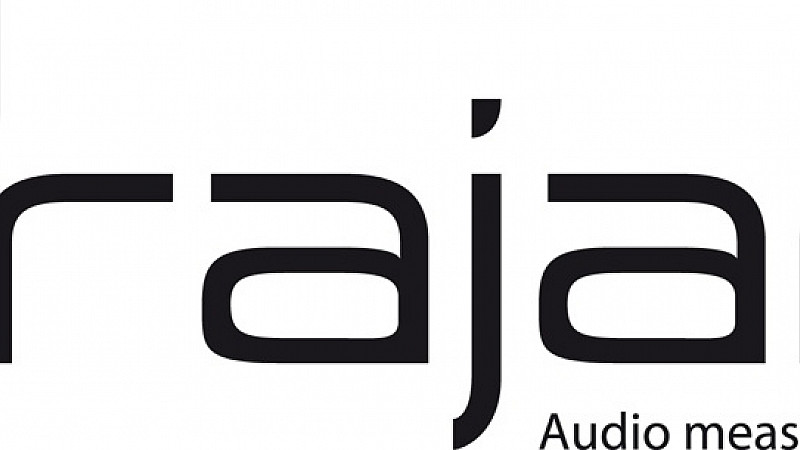 Radio listening continues its rise, with latest Rajar figures showing that 47.3m adults or 90% of the adult (15+) population tuned in to their radio station during the first quarter of 2013.
This year's station of the year, the Salford-based Radio 5 Live reported that listening figures were down (6.29m listeners a week from 6.36m last year), but it was up on the quarter (from 6.12m).
BBC local radio saw audience reach at 7.1m (16.9%), which was down year on year, but up on last quarter to (6.9m/16.4%).
"It's been a tough year for BBC Local Radio in England but, despite this, figures for this quarter have increased. The challenge now is to continue this trend and achieve further growth in the long term," said David Holdsworth, controller of English Regions.
"I believe we can succeed by continuing to provide quality local public service broadcasting much valued by our listeners."
Commercial stations, Real and Smooth Radio saw 5.57m listeners tune in across the group's stations, while its listening hours have risen by almost 1m (year on year).
"After the last two quarter's extraordinary success, the group finished 2012 on an extremely high watermark with record audience figures, therefore Quarter 1 was always going to be a challenge; with over five and a half million listeners tuning in to our stations every week, I think we've met the challenge head on," said Real and Smooth Limited group programme director, John Simons.
| | | | | | | | |
| --- | --- | --- | --- | --- | --- | --- | --- |
|   | 31.12.12-31.03.13 |   |   |   | Period Dec 2012 |   |   |
|   | Period | Pop'n | Hours | Share of | Pop'n | Hours | Share of |
|   |   |  '000 | '000 | Listening % |  '000 | '000 | Listening % |
|   |   |   |   |   |   |   |   |
|   |   |   |   |   |   |   |   |
|  BBC Radio FIVE LIVE | Q | 6288 | 41608 |  4.0% | 6124 | 44861 |  4.3% |
|  BBC Radio FIVE LIVE (inc SPORTS EXTRA) | Q | 6414 | 43881 |  4.2% | 6272 | 47395 |  4.6% |
|  FIVE LIVE SPORTS EXTRA | Q | 860 | 2273 |  0.2% | 847 | 2534 |  0.2% |
|   |   |   |   |   |   |   |   |
| BBC Radio Cumbria | H | 132 | 1172 |  14.3% | 107 | 838 |  11.8% |
| BBC Radio Humberside | H | 204 | 1875 |  12.7% | 237 | 1892 |  13.6% |
| BBC Radio Lancashire | H | 193 | 1919 |  8.8% | 203 | 1759 |  8.4% |
| BBC Radio Leeds | H | 232 | 1416 |  4.7% | 205 | 1259 |  4.2% |
| BBC Radio Manchester | H | 199 | 1068 |  2.7% | 208 | 1265 |  3.2% |
| BBC Radio Merseyside | H | 339 | 5191 |  16.0% | 323 | 4228 |  13.0% |
| BBC Radio Newcastle | H | 323 | 2168 |  8.3% | 335 | 2772 |  10.7% |
| BBC Radio Sheffield | H | 256 | 2090 |  7.7% | 249 | 1826 |  7.1% |
| BBC Radio Stoke | H | 151 | 1695 |  12.8% | 141 | 1385 |  10.8% |
| BBC Radio Tees | H | 144 | 1205 |  8.8% | 115 | 855 |  6.3% |
|   |   |   |   |   |   |   |   |
| Smooth Radio Brand UK | H | 3139 | 24097 |  2.3% | 3276 | 25361 |  2.5% |
| Sunrise Radio National | Q | 492 | 3439 |  0.3% | 361 | 2207 |  0.2% |
|   |   |   |   |   |   |   |   |
|   Bauer Place Portfolio - North East | H | 728 | 6097 |  15.1% | 731 | 5889 |  14.6% |
|    Bauer Middlesbrough | H | 228 | 1793 |  12.5% | 231 | 1801 |  12.5% |
|    Bauer Newcastle | H | 503 | 4304 |  15.8% | 503 | 4087 |  15.2% |
|   Bauer Place Portfolio - North West | H | 1254 | 10215 |  10.6% | 1329 | 10728 |  11.1% |
|    Bauer Liverpool (inc. City Talk) | H | 494 | 4574 |  12.7% | 512 | 4347 |  12.0% |
|     Bauer Liverpool | H | 464 | 4109 |  11.4% | 486 | 4080 |  11.2% |
|    Bauer Manchester | H | 535 | 4345 |  9.8% | 572 | 4572 |  10.3% |
|    Bauer Preston | H | 268 | 1762 |  7.1% | 284 | 2077 |  8.3% |
|   Bauer Place Portfolio - Yorkshire | H | 937 | 8431 |  13.4% | 892 | 8302 |  13.7% |
|    Bauer Hull | H | 279 | 2083 |  11.9% | 273 | 2058 |  12.5% |
|    Bauer Leeds | H | 228 | 1780 |  9.2% | 203 | 1689 |  8.9% |
|    Bauer Sheffield | H | 433 | 4575 |  16.7% | 418 | 4566 |  17.4% |
|   FM Bauer Place Portfolio North East | H | 600 | 3929 |  9.7% | 575 | 3953 |  9.8% |
|    Metro Radio | H | 434 | 2878 |  10.6% | 411 | 2898 |  10.8% |
|    TFM Radio | H | 169 | 1051 |  7.3% | 167 | 1055 |  7.3% |
|    C.F.M (Bauer Carlisle) | Y | 91 | 791 |  18.2% | 83 | 824 |  19.4% |
|   Bauer FM Liverpool | H | 450 | 3677 |  10.2% | 464 | 3647 |  10.1% |
|    Total City Talk/Magic 1548 | H | 139 | 1361 |  3.8% | 135 | 967 |  2.7% |
|    City Talk 105.9 | H | 67 | 465 |  1.5% | 60 | 267 |  0.8% |
|   FM Bauer Place Portfolio North West | H | 1140 | 8162 |  8.8% | 1196 | 8682 |  9.3% |
|    Radio City 96.7 | H | 419 | 3212 |  8.9% | 439 | 3380 |  9.3% |
|    Key 103 (Manchester) | H | 491 | 3625 |  8.2% | 512 | 3702 |  8.4% |
|    97.4 Rock FM | H | 243 | 1325 |  6.2% | 259 | 1600 |  7.5% |
|   FM Bauer Place Portfolio Yorkshire | H | 736 | 5458 |  9.7% | 715 | 5578 |  10.5% |
|    96.3 Radio Aire | H | 140 | 733 |  5.8% | 126 | 753 |  6.5% |
|    Hallam FM | H | 369 | 3317 |  12.1% | 358 | 3420 |  13.1% |
|    96.9 Viking FM | H | 228 | 1408 |  8.1% | 231 | 1405 |  8.6% |
|   |   |   |   |   |   |   |   |
|    Magic Network - North | H | 671 | 7194 |  3.6% | 671 | 6706 |  3.4% |
|     Magic Network - North East | H | 204 | 2168 |  5.4% | 217 | 1936 |  4.8% |
|      Magic 1152 (Newcastle) | H | 119 | 1426 |  5.2% | 131 | 1190 |  4.4% |
|      Magic 1170 (Teesside) | H | 86 | 742 |  5.2% | 87 | 746 |  5.2% |
|     Magic Network - North West | H | 177 | 2053 |  2.1% | 197 | 2046 |  2.1% |
|      Magic 1548 (Liverpool) | H | 77 | 897 |  2.5% | 77 | 700 |  1.9% |
|      Magic 1152 (Manchester) | H | 71 | 720 |  1.6% | 88 | 869 |  2.0% |
|      Magic 999 (Preston) | H | 30 | 437 |  2.2% | 32 | 477 |  2.4% |
|     Magic Network - Yorkshire | H | 289 | 2973 |  4.7% | 257 | 2724 |  4.5% |
|      Magic 828 (Leeds) | H | 110 | 1046 |  5.4% | 98 | 936 |  5.0% |
|      Magic AM (Sheffield) | H | 102 | 1258 |  4.6% | 94 | 1145 |  4.4% |
|      Magic 1161 (Hull) | H | 80 | 675 |  3.9% | 68 | 653 |  4.0% |
|   |   |   |   |   |   |   |   |
| Total Cheshire Radio | Y | 58 | 332 |  4.5% | 56 | 344 |  4.7% |
|  Cheshire's Silk 106.9 | Y | 21 | 130 |  3.8% | 18 | 114 |  3.4% |
|  Chester's Dee 106.3 | Y | 37 | 202 |  5.0% | 38 | 230 |  5.9% |
| Total CN Radio | Y | 235 | 1523 |  9.4% | 227 | 1599 |  9.5% |
|  The Bay | Y | 101 | 745 |  12.6% | 94 | 842 |  13.8% |
|  Lakeland Radio | Y | 15 | 119 |  10.8% | 14 | 111 |  9.9% |
|     Capital Manchester | H | 477 | 2940 |  5.7% | 463 | 2643 |  5.2% |
|     Capital North East | H | 500 | 2999 |  7.5% | 498 | 3319 |  8.4% |
|     Capital Yorkshire | H | 1128 | 8003 |  9.0% | 1090 | 7500 |  8.6% |
|     Gold Manchester | H | 88 | 1144 |  2.2% | 102 | 813 |  1.6% |
|     Gold North West & Wales | H | 18 | 193 |  0.9% | 23 | 281 |  1.3% |
|     Heart North West and Wales | H | 216 | 1539 |  7.5% | 244 | 1974 |  9.1% |
|   |   |   |   |   |   |   |   |
|     XFM Manchester | H | 206 | 1020 |  2.0% | 208 | 1104 |  2.2% |
|  Lincs FM Group Yorkshire | Y | 302 | 2248 |  7.5% | 321 | 2399 |  8.1% |
|   Dearne FM | Y | 45 | 375 |  8.2% | 46 | 324 |  7.3% |
|   KCFM 99.8 | Y | 83 | 386 |  4.7% | 93 | 602 |  7.2% |
|   Ridings FM | Y | 51 | 447 |  7.1% | 53 | 385 |  6.2% |
|   Rother FM | Y | 36 | 335 |  7.8% | 36 | 306 |  7.5% |
|   Trax FM | Y | 87 | 705 |  9.3% | 95 | 782 |  10.4% |
| The Local Radio Company Group Total | Y | 526 | 4338 |  11.0% | 526 | 4327 |  10.8% |
|  2BR | Y | 47 | 275 |  9.6% | 55 | 350 |  12.7% |
|  Minster FM | Y | 69 | 423 |  7.0% | 71 | 402 |  6.4% |
|  Star North East | Y | 50 | 339 |  4.7% | 52 | 382 |  5.3% |
|   Star NE - North (was Durham FM) | Y | 21 | 151 |  3.9% | 21 | 156 |  4.0% |
|   Star NE - South (was Alpha 103.2) | Y | 29 | 188 |  5.8% | 31 | 226 |  6.8% |
|  97.2 Stray FM | Y | 56 | 480 |  15.9% | 50 | 372 |  12.4% |
|  Sun FM | Y | 72 | 618 |  12.9% | 69 | 612 |  13.2% |
|  Yorkshire Coast Radio | Y | 47 | 447 |  16.8% | 43 | 444 |  16.8% |
| Radio Mansfield 103.2 | Y | 41 | 357 |  10.8% | 42 | 365 |  10.9% |
| Total Real and Smooth Ltd. | H | 5574 | 47324 |  4.6% | 5850 | 51339 |  5.0% |
|  Real and Smooth Ltd. North West Total | H | 1172 | 10068 |  10.1% | 1273 | 11572 |  11.6% |
|  Real and Smooth Ltd. North West Regional | H | 1050 | 8671 |  8.8% | 1177 | 10244 |  10.4% |
|  Real and Smooth Ltd. North East | H | 582 | 4695 |  11.6% | 638 | 4754 |  11.8% |
|    Real Radio North East - (was Century Radio) | H | 261 | 1582 |  3.9% | 279 | 1458 |  3.6% |
|   Total Real Radio North West | H | 511 | 4180 |  4.2% | 544 | 4639 |  4.7% |
|    Real Radio North West - (was Century Radio) | H | 361 | 2784 |  2.8% | 416 | 3312 |  3.4% |
|    106.1 Real XS Manchester (was 106.1 Rock Radio) | H | 170 | 1397 |  2.7% | 153 | 1328 |  2.6% |
|     Smooth Radio North East | H | 394 | 3113 |  7.7% | 439 | 3296 |  8.2% |
|     Smooth Radio North West | H | 783 | 5888 |  6.0% | 866 | 6932 |  7.0% |
| 96.2 The Revolution | H | 37 | 385 |  4.2% | 32 | 212 |  2.1% |
|  107 The Bee | Y | 39 | 280 |  4.3% | 37 | 314 |  4.6% |
|   107.6 Juice FM | H | 221 | 1706 |  8.0% | 248 | 1649 |  7.5% |
|   Peak 107 FM | Y | 91 | 708 |  8.4% | 94 | 753 |  9.1% |
|   Radio Wave 96.5 FM | Y | 66 | 640 |  13.8% | 67 | 658 |  14.7% |
|   102.4 Wish/107.2 Wire/107.4 Tower FM | Y | 156 | 737 |  3.8% | 162 | 856 |  4.4% |
|    107.4 Tower FM | Y | 50 | 280 |  3.7% | 49 | 342 |  4.3% |
|    107.2 Wire FM | Y | 42 | 164 |  3.3% | 50 | 246 |  4.9% |
|    102.4 Wish FM | Y | 65 | 293 |  3.7% | 63 | 268 |  3.6% |
| Yorkshire Radio | H | 99 | 411 |  0.5% | 113 | 555 |  0.6% |