02 May 2013
Inflammable Films and Third Films win BFI funding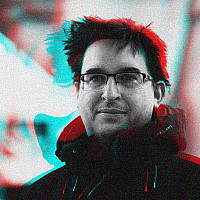 Inflammable Films in Yorkshire and the Newcastle-based Third Films are on a list of 20 companies which will receive funding and support from the British Film Institute.
More than 170 film and animation companies applied for the BFI Vision Awards, which have been set up to grow strong and sustainable UK film businesses.
"Each of the companies selected had a strong vision for the future growth of their business and we feel they're poised to build their profile nationally and internationally, many of them by capitalising on their filmmaker relationships and creative instincts, coupled with an entrepreneurial flair," explained Ben Roberts, director of the BFI Film Fund.
"We think it's an exciting and eclectic mix, and I'm really pleased we could support UK animation studios for the first time. This sizeable investment in development will help to build the foundations of future growth and success for UK film."
Previous recipients of the money have been able to scale up their productions, not least See-Saw Films, the producer of The King's Speech and The Best Exotic Marigold Hotel, made by Blueprint Pictures.
Both Inflammable and Third will receive £50,000. Inflammable was behind the Bafta-winning Tyrannosaur and the BFI stated that they were building an "exciting slate of commercial, high quality projects."
Meanwhile, Third Films in Newcastle has an objective to "reignite UK cultural cinema" through developing bold, director-led films.