09 May 2013
BT Sport signs up Manchester United's Rio Ferdinand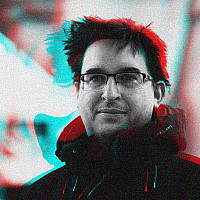 As legions of camera crews wait outside the Everton and Manchester United training grounds this morning for a pair of Glaswegians, at least one signing has been made today.
BT Sport has confirmed that Rio Ferdinand has penned a 3-year deal to be an "interviewer, programme-maker and football expert" for the new channel.
The 34-year-old, who also runs #5 magazine, will be combining his sports and lifestyle interests for the channel, conducting big name interviews as well as acting as a pundit.
He also joins Gareth Bale and Alex Oxlade-Chamberlain as a BT Ambassador:
"I'm really excited about joining BT Sport. I will be doing a lot more than sitting on a sofa working as a football expert. I am going to be able to make programmes for BT Sport, not just about football, but also about other things that I am passionate about.
"And I will also be continuing to turn the tables as an interviewer putting the questions to big name stars, rather than answering the questions."
BT will be offering 38 live Barclays Premier League games from next season. It has also secured the rights to Serie A matches, Ligue 1 in France, Brasileiro in Brazil and Major League Soccer.