24 May 2013
BBC films Britain's biggest ever health screening in Manchester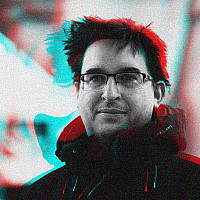 The BBC is to film a 2-part series in Manchester, with the aim of changing the nation's health.
Long Live Britain will be shot on the 25th May, which is the Rugby Football League's Magic Weekend in the city and 50 NHS volunteers will be trying to screen over 1000 fans - and locals. This would be the most people ever screened in one place.
Supported by Diabetes UK, Heart UK and the British Liver Trust, if anyone screened is found to be at high risk of Type 2 diabetes, cardiovascular disease or liver disease, they will be offered advice.
The programme will be presented by Julie Bradbury, Phil Tufnell and Dr Phil Hammond.
"As a mum, the health of my family is something I feel is incredibly important and I now want to help other families by raising awareness of these preventable conditions. I'll be meeting members of the public, some of whom are at risk of developing one of these illnesses, and speaking with experts and celebrities to learn more about what we can all do to live more healthily. It's going to be fascinating, revealing and life-changing for some people," said Bradbury.
The programmes were commissioned by Danny Cohen, the director of BBC Television and Kim Shillinglaw, commissioning editor for science and natural history.
"Long Live Britain is the BBC making a difference to our audiences' lives. Type 2 diabetes, liver disease and cardiovascular disease are three of Britain's biggest killers - but we can stop them. In partnership with leading charities, this programme will change lives," said Shillinglaw.
It's being made by Maverick Television and will air in 2-parts (1x60 and 1x50) over one evening in June.