14 May 2013
BBC criticised for six-figure Salford relocation packages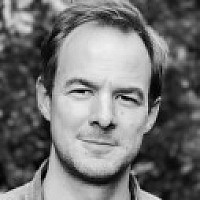 The BBC has been criticised for offering overly generous relocation packages to entice London staff to its new base at MediaCityUK.
According to a report by the National Audit Office for the BBC Trust, some staff were paid an excessive amount to move to Salford while management also failed to properly document the moves of others who were exempted from the standard relocation package.
MediaCityUK
The majority of relocation packages – 458 out of 894 in total – were £10,000 or less, but 188 staff received £50,000 or more and 11 received between £100,000 and £150,000.
The lack of documentation referred to 91 exceptions for staff with disabilities or caring responsibilities.
The report concluded: "It (the BBC) did not apply sufficient rigour to managing relocation allowances, in particular recording exceptions to its standard relocation policy and may therefore have incurred some unnecessary costs."
The report also said the BBC should "continue to seek recovery of all allowance payments" for relocated staff who leave the BBC.
Overall, the report said the BBC had done a good job in controlling the costs of the move, with the total expected to come in at £244m.
However, it concluded that it is "too early to judge the long-term impact and value for money of the move for licence fee payers" of the relocation.
It added: "This will depend on the BBC's ability to achieve a sustained improvement in audience approval in the north, embed new ways of working to achieve efficiencies of £151 million and provide sustainable economic benefits for the region.
"The BBC has developed an appropriate approach to measuring the future impacts of the move but has not yet set out clearly how it intends to make all of its planned efficiency savings."
Margaret Hodge, the Labour MP and chair of the Commons public accounts committee, said there were "clearly question marks" over the relocation packages.
She said: "£24m of taxpayers' money was spent in compensating staff for moving to Salford and the BBC has got to be properly open and transparent about its use of the licence fee."
The BBC said it exceeded its target to relocate 30% of staff from the 1,500 roles transferring from London to Salford, with a total of 38% making the move.