14 May 2013
5 live leads northern-based winners at the Sony Awards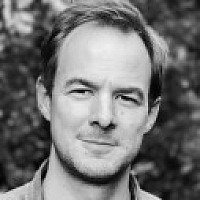 It was a triumphant night for northern-based radio at the Sony Awards last night.
Sony Award winner Danny Baker
Radio 5 live was the night's big winner, taking home the coveted UK Station of the Year prize ahead of Classic FM and the BBC Asian Network.
The station also won twice for its Olympics coverage - Best Sports Programme for its 5 Live Olympics show with Peter Allen and Colin Murray, as well as Best Coverage of a Live Event. Danny Baker's Saturday morning show claimed the Best Entertainment Programme award.
The other two main station of the year prizes, for 1 million plus and 300,000 to 1 million listeners, went to Newcastle's Metro Radio and BBC Radio Humberside respectively.
Yet another northern station, Real Radio North West, triumphed in the Best Community Programming category for its Ciaran's Cause campaign.
In total, the BBC claimed 54 of the 77 awards available, with 22 of the 31 Golds also going to the broadcaster.
Full list of winners
Best Music Programme - The Dermot O'Leary Show (BBC Radio 2)
Best Comedy - Isy Suttie: Pearl and Dave (BBC Radio 4)
Best Drama - The Resistance of Mrs Brown (BBC Radio 4)
Music Radio Personality of the Year - Christian O'Connell (Absolute Radio)
Music Radio Broadcaster of the Year - Cerys On 6 (BBC 6 Music)
Speech Radio Broadcaster of the Year - Eddie Mair (BBC Radio 4)
Breakfast Show of the Year (under 10 million) - Sam & Amy (Gem 106)
Breakfast Show of the Year (10 million plus) - Today Programme (BBC Radio 4)
Best Station Imaging - BBC Radio 2
Best Sports Programme - 5 Live Olympics with Peter Allen and Colin Murray (BBC Radio 5 live)
Station of the Year (300,000 to 1 million) - BBC Radio Humberside
Station of the Year (1 million plus) - Metro Radio
UK Station of the Year - BBC Radio 5 live
UK Radio Brand of the Year - Classic FM
Gold Award - Richard Park
Station of the Year (under 300,000) - KL.FM 96.7
Best Feature or Documentary - Bruising Silence (BBC Radio 1)
Best Speech Programme - Witness (BBC World Service)
Best Competition - Coca-Cola Fan Reporter (talkSPORT)
Best Music Feature or Documentary - The Story of Ed Sheeran (BBC Radio 1)
Best Entertainment Programme - The Danny Baker Show (BBC Radio 5 live)
Best News & Current Affairs Programme - BBC Radio 1 Newsbeat (BBC Radio 1)
Best Promotional/Advertising Campaign - The Gothic Imagination (BBC Radio 4)
Radio Journalism of the Year - John Humphrys (BBC Radio 4)
Best Community Programming - Ciaran's Cause (Real Radio North West)
Best News Feature or Documentary - The Bombardment of Homs (BBC World Service)
Best Use of Multiplatform - Radio 1's Review Show (BBC Radio 1)
Best Use of Branded Content - The Christian O'Connell Breakfast Show with Wickes (Absolute Radio)
Best Coverage of a Live Event - London 2012 : The Olympic & Paralympic Games (BBC Radio 5 live)
Special Award - Steve Lamacq
Sony Golden Headphones Award - Dan Howell and Phil Lester (BBC Radio 1)