08 April 2013
Yorkshire to provide setting for major new BBC series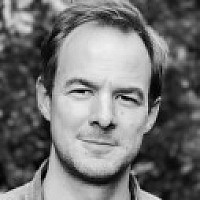 Shooting is set to begin in Yorkshire on the BBC1 fantasy series Jonathan Strange and Mr Norrell, which has already agreed overseas distribution deals in America and Canada.
The seven-part series - up from the six episodes originally announced by the BBC in November - will go into pre-production this month, with shooting to follow in the summer.
Feel Film, Farmoor and Cuba Pictures has unveiled a co-production deal with BBC America, Canada's Bell Media, Endemol Worldwide Distribution (EWD) and investments from Screen Yorkshire and Quebec's Cite Amerique.
Writer Peter Harness
BBC America will hold the exclusive broadcast rights to the series in the United States, while Bell Media's Space channel will be the exclusive broadcaster of Jonathan Strange and Mr Norell in Canada. EWD will handle global sales outside of the UK, US and Canada.
Based on the bestselling novel by Susanna Clarke, the series is set during the Napoleonic Wars in an England where magic once existed and is about to return. It was adapated for television by Yorkshire-born screenwriter Peter Harness, with Toby Haynes to direct.
Nick Marston, CEO of Cuba Pictures, said: "The production has now developed into a seven-part series and we are delighted that scriptwriter Peter Harness is well on the way to completing all seven hours. He has just delivered episode five and, with Toby Haynes on board to direct, we are in an excellent position to begin pre-production later this month, with production due to start filming in late summer."
Cathy Payne, EWD chief executive, added: "We are delighted to be working on such a strong project. Jonathan Strange & Mr Norrell is a fantastic novel with a huge cult following and we really believe that the producers and the talented team that they have assembled have created an extraordinary and fantastical world that will really appeal to our buyers, It's a hugely exciting prospect for Endemol."