18 April 2013
Tony Wood sets up Buccaneer Media with Cineflix Studios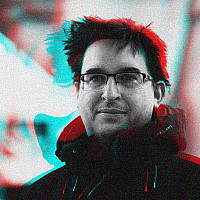 Tony Wood, the former creative director of Lime Pictures has set up a joint venture production company in partnership with global entertainment firm, Cineflix Media.
Buccaneer Media will specialise in drama and unscripted reality as well as children's programming. At Lime, which Wood left in 2012, he produced shows including Hollyoaks and The Only Way Is Essex as well as Nickelodeon soap, House of Anubis - currently in its third season it remains one of the highest rated shows on the channel.
Cineflix Studios will hold a 51% share of the business, which already has deals in place for 2 projects with North American networks. The company has also signed a development deal with Impact Film and Television, (Lost Christmas). The projects include a "fresh new take" on Jekyll and Hyde, which has Eddie Izzard attached to it.
"Launching Buccaneer is a hugely exciting move for me. Our ambition is to build a globally focused company producing everything from family entertainment to high quality drama and structured reality rooted in the social media landscape.  But at its heart, Buccaneer will have a simple philosophy: compelling characters, strong narratives and emotional underpinning all combining to create the most engaging television for as many audiences as possible," said Wood.
"Forming this partnership with Cineflix Studios will mean I can draw on their expertise and experience in producing for US and Canadian networks while retaining the creativity and independence to achieve my ambition for Buccaneer."
Cineflix Studios is an off-shoot of Cineflix Media Inc.
"Cineflix Studios is building a successful model of sustained growth through strategic partnerships with creative individuals and companies worldwide.  We're delighted to be working with Buccaneer and supporting Tony's ambition to create more of the type of innovative, successful brands for which he's well known. With several projects already in development, Buccaneer is already off to a great start," stated Peter Smith, CEO of Cineflix Studios and board director at Buccaneer Media.