04 April 2013
Shop Direct Group partners 4oD launch on Sky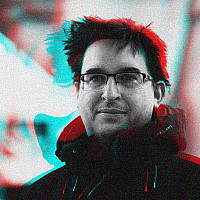 Liverpool's Shop Direct Group has become the official commercial launch partner of Channel 4's 4oD service on Sky.
The deal, brokered by media agency Carat, will support Shop Direct's isme, Littlewoods and Very.co.uk brands.
Running for 6 months, one Shop Direct brand per month will feature in the first pre-roll and in the first ad break of all 4oD catch-up content on Sky's On Demand platform.
"At Shop Direct, we're always looking for new and innovative ways to support our brands and product ranges. Television and on demand programming are both key channels for our brands and this partnership with 4oD will enable us to combine the two to reach our customers in a unique and memorable way," said Jon Owen, retail director at Shop Direct.
The 4oD service will offer a wide range of catch-up programmes from Channel 4, E4 and More 4 as well as archive material.
"This original collaboration was created to allow Shop Direct to reach viewers who want to watch C4 content on the Sky platform at any time of day, ensuring that its brands and product ranges remain relevant and front of mind. It provides yet another innovative and engaging element to Shop Direct's media plan," added Adrian English, head of media investment at Carat.