15 April 2013
Primal Scream joins 5 live's "biggest" outside broadcast in Liverpool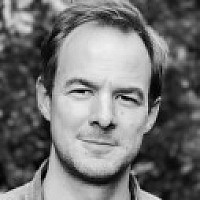 Primal Scream will perform live at BBC Radio 5 live's Big Day Out 2013 in an event billed as the station's biggest ever outside broadcast.
The band will join hosts Colin Murray, Robbie Savage and Mark Chapman for the event, to be held at the Echo Arena in Liverpool on Saturday 1 June, which will be broadcast live across the network.
Two of the station's sports shows, Fighting Talk and 606, will be staged live before Primal Scream perform an exclusive set.
Mark Chapman
Colin Murray will host Fighting Talk with regulars including Justin Moorhouse, John Rawling and Bob Mills, while 606 will as usual be presented by Mark Chapman and Robbie Savage.
Murray said: "I'm really excited to be taking the Fighting Talk family back to Liverpool for our biggest audience show ever. The shows we've already done in the city have been amazing so whether you're red, blue or neither, come along and enjoy the show."
Radio 5 live controller Jonathan Wall added: "Liverpool is the perfect destination for our biggest-ever outside broadcast. The locals love their sport and like to talk about it a lot, so we're bringing two of our flagship shows to the city to give listeners a rare chance to see the teams live in action.
"The arena is such an exciting atmospheric venue for live radio, I'm really looking forward to seeing it full of Radio 5 live fans and have no doubt Big Day Out 2013 will be a huge success."
Full ticket details for the event can be found on the 5 live website.