11 April 2013
Ofcom response to TFM's Teesside departure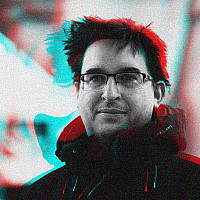 Ofcom has released details of why it approved TFM's sudden move from Teesside to Newcastle.
In its monthly radio update, the watchdog stated the change "would not substantially alter the character of the service" because programmes would continue to be made "within the approved area." It also stated that it was in line with its policies on "co-location and programme sharing as set out in our localness guidelines."
The request was made to Ofcom by Bauer Media on 7th March, but staff were only told last Friday that the move was going through on Monday (8th April). TFM will retain its current branding, with 2 reporters remaining on Teessside.
22 TFM employees left Radio House in Thornaby for Metro Radio in Newcastle city centre, with 4 entering a period of consultation - although Bauer says it is looking to place them within the group.
In its submission to Ofcom, Bauer stated that it will maintain its local programming obligations: at least 10 hours a day during daytime (must include breakfast) and at least 4 hours daytime on Saturdays and Sundays. News must be at least hourly during peak time and weekends.
The move has been criticised by listeners and politicians, with Yorkshire MEP stating that the radio licence for Tees Valley should be re-advertised.