25 April 2013
Lord Grade: Bloody minded determination made MediaCityUK happen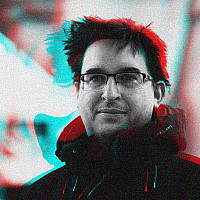 Michael Grade, the former chairman of the BBC has spoken of his pride at being involved in the corporation's move to Salford.
WRG offices
"I'm really proud I was involved. We had our critics. We still do. But, you know something? They were wrong!"
He was speaking at tonight's Memorable Moments event in Manchester organised by WRG, of which he's a non-exec director.
Lord Grade added that he thought it was right that the BBC should have a stronger base outside London:
"People all over the country pay for the BBC. As BBC chairman it was always self-evident to me that it was just plain wrong that the creative and economic benefits those licence fees create should flow so disproportionately to London and the south east.
"MediaCity is already buzzing and believe me, the buzz is getting louder every day."
His overriding message is one of trusting ones instincts and he uses the example of Coronation Street, which had been panned by critics from its very first episode. Even his uncle, Lew Grade, who was then running ATV didn't think it had a future. He said this was a testimony to the power of backing your instincts and ignoring the critics, "because that's how you create the unforgettable.