18 April 2013
BBC sets up technology and engineering apprenticeship scheme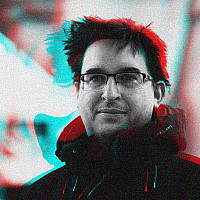 The BBC is launching a technology and engineering apprenticeship scheme alongside the Universities of Salford and Birmingham City and major UK broadcasters.
It's to address a "critical technology skills shortage" in the broadcast sector and will be funded by BBC Technology and the Government's Employer Ownership Skills Pilot.
Their plan is to produce 100 graduate-level apprentices over 8 years to meet industry demand.
"The BBC has been at the forefront of broadcasting engineering excellence over many decades. This important industry initiative is a major contribution towards helping train and develop the next generation of engineering talent, and helping the UK broadcasting industry maintain its world leading position for the future," explained John Linwood, the BBC's chief technology officer.
Apprentices will be based throughout the country and receive training and work placements alongside academic study.
It says the programme will "help break the cycle of closed graduate recruitment and ad hoc entry level training to attract a more diverse range of exciting young talent into the sector. "
"We aim to make the BBC's training and associated resources available more widely across the broadcast supply chain - focusing on key industry skills gaps and attracting a wide and diverse range of applicants to help address the industry shortfall in this sector," added Anne Morrison, director of the BBC Academy and chair of Creative Skillset TV & Content Strategy Group.
The apprenticeship scheme opens for applications today (Thursday 18th April) at bbc.co.uk/careers and will recruit 20 apprentices every year for the 3 year programme.