12 April 2013
BBC R&D launches multiple camera linking technology Stagebox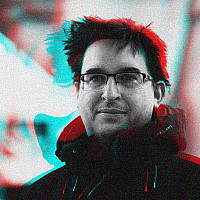 BBC's research and development team used broadcast technology conference, NAB 2013, to reveal the commercial version of its wireless camera linking technology, Stagebox.
It's been created to enable programme makers to link a number of cameras and send high definition content over a standard internet connection. Attaching to a camera using the V-plate, it means producers can do-away with expensive, broadcast specific equipment and instead use standard wireless routers.
"There are some clear and compelling benefits to IP production, as programme makers can stream professional quality footage to any gallery or post-production team with an internet connection in real-time, wherever they may be," said BBC technology transfer manager Nick Pinks.
The In/Out connections and ports include video, audio, talkback, tally lights, timecode and Genlock, with footage able to be streamed remotely and in real time to any gallery or post-production team with an internet connection. That means in theory, post production can begin as soon as the camera is in record - even if crews are on location in other parts of the world.
"By enabling end-to-end broadcast production over standard IP technologies for the first time, programme makers around the globe can start to reap the benefits of IP, reducing cost, complexity and time-to-air for a wide range of productions," added Matthew Postgate, controller, BBC R&D.
"We also hope that Stagebox will be a catalyst for future innovation in broadcast production, having designed it around open standards for others to build on."
Trials have linked facilities in Manchester, London and Glasgow running continuously for 24 hours "with no downtime." The prototype was first revealed at NAB last year, winning the InTECH Technical Development Award.
Stagebox has been licensed internationally through distributor L2Tek.