04 March 2013
Radio Today expands into Ireland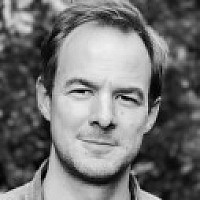 Radio Today, the MediaCityUK-based industry news website, has launched its first site outside of the UK.
Radio Today Ireland will look to build on the success of Radio Today UK by providing the radio industry in Ireland with up-to-date news, features and views.
Founder and managing editor Roy Martin will initially run the site from Radio Today's office in MediaCityUK, but he hopes to establish a physical presence in Ireland as the site grows.
He said: "There are a few obvious connections between radio in Ireland and the UK but our experience tells us we're more interested in what's happening in our own country before wanting to find out about elsewhere.
"That's why, when working out how to best cover news from the Republic of Ireland, a separate website was the only answer."
For the first week, Radio Today Ireland will be running opinion pieces each day from people working in the radio industry starting with Dusty Rhodes from Digital Audio Productions.