22 March 2013
Granada Reports broadcasts final show from Quay Street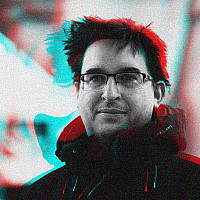 Tonight will be the final Granada Reports to be broadcast from its historic Quay Street home in Manchester.
From Monday, it will be coming from ITV's new base at MediaCityUK.
Bricks and mortar maybe, but over the last 57 years, Granada's Quay Street studios have produced many memorable moments and some of the media industry's biggest players. Let's not forget that during the hour-long shows, they could get away with putting Joy Division or Inspiral Carpets on a local news bulletin:
Quay Street will remain in operation for some time yet with departments gradually making the move over to MediaCityUK.
With this being Granada Reports' final broadcast from Studio 2, it seems only right for us to hand over to its entertainment reporter, Caroline Hacking, who's presented a series of features for the programme looking back over the last 6 decades, you can view them on the Granada Reports website.