07 March 2013
Cosgrove takes up new Channel 4 role to improve relations with indies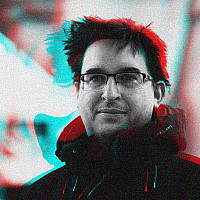 Channel 4 has widened Stuart Cosgrove's remit in order to improve its relationships with independent production companies.
Cosgrove, the channel's director of creative diversity, now takes on a new function of "indie advocate."
He explained that this will mean that producers can confidentially give him feedback about the commissioning process:
"There is a certain value someone feels from being able to register dissatisfaction."
He added: "Even if they tell me things that are hard for Channel 4 to hear, I will communicate that to senior management."
Further changes include the phasing out of the E-Works commissioning system and instead more direct communication between indies and the commissioning editors. The time taken to respond to pitches will reduce by a week - 28 days to 21. The channel will publish a producer briefing plan later this month, which will see its team of commissioners heading out across the UK to meet producers.