22 March 2013
Being Liverpool gets Emmy nomination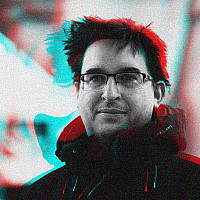 Being: Liverpool the Fox Sport's documentary about Liverpool FC has been nominated for a Sports Emmy Award for outstanding editing.
The 6-part series, which aired in the UK on Channel 5 followed the club in the build up to the Premier League season. The cameras began rolling after the appointment of new manager Brendan Rogers and showed team talks in the dressing room and the club's overseas trip to North America. Here the team played at the Fenway Baseball Park - the Boston Red Sox are also owned by John W Henry's Fenway Sports Group.
"It's a great honour for us to be nominated alongside such distinguished programming and it's a tribute to our production team's talent as well as the incredible trust Liverpool put in us," said Michael Bloom, who commissioned the show.
"From start to finish it was an exhilarating experience. Being as close to the action and characters as it was all unfolding was amazing. We did what no-one had really done before."
It was narrated by Reds' fan, Clive Owen.
The winner will be announced at the 34th annual Sports Emmy Awards in May.