08 March 2013
BBC increases commitment to women's football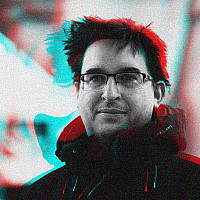 BBC Sport has confirmed that it's going to dedicate more airtime to women's football through television, radio and online channels.
Jacqui Oatley will present two previews on BBC Two, the first ahead of the Women's FA Cup Final which will also review the half way stage of the FA Women's Super League season. The final will be broadcast live on BBC Two on Sunday 26th May.
The second preview show will be in July, before the Women's European Championships in Sweden. The competition will be covered by BBC Three, with the Final on BBC Two.
Barbara Slater, the BBC's Director of Sport has confirmed that after the championship, the BBC will air 4 Super League games as well as a look-ahead to the World Cup qualifiers.
"We're delighted to be increasing our coverage of women's football across all of our platforms. We know there is a strong audience appetite for more coverage and The FA Women's Super League is a great addition to our portfolio. We look forward to bringing our audiences a great range of women's football over the coming months."
The corporation has also committed to a weekly goals round-up through BBC Online and games will now form part of Friday's Sportsday on the BBC News Channel.
"Our elite football league being shown consistently on terrestrial television will enable us to take the game to a wider audience and engage new fans into the sport and hopefully, inspire many more young girls to play the game," said Kelly Simmons, the FA's director of national game and women's football.