19 March 2013
Android apps launched for Capital, Heart and Classic FM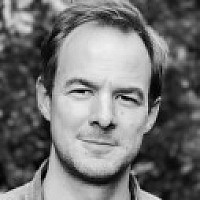 Global Radio has launched a set of Android apps for its Capital, Heart and Classic FM stations.
The commercial radio group, part of the Global Network, was the first to launch iPhone apps for its stations and claims they have since been downloaded nearly 10 million times.
The new Android versions were designed and engineered in house and are available on two different interfaces – one for tablets such as the Google Nexus 7 or Samsung Galaxy Note, and the other for handheld devices such as the Galaxy S3 or HTC One.
The apps include most of the features on the iOS apps released last year, but exclude the ability to watch Capital TV or Heart TV. That feature will be coming soon.
Global's Founder & Executive President Ashley Tabor said: "Following the huge success of our new generation of iOS apps, we are delighted to be able to deliver an exciting new experience for our Android users. We're hoping the enhanced apps will create a richer user experience, allowing users to engage with our brands even better than ever before!"
Heart's portfolio includes Heart Wirral and Heart Wrexham & Cheshire, while Capital FM's regional stations include Capital Manchester and Capital Yorkshire.