11 February 2013
Taxi to MediaCityUK? That'll be £420 please...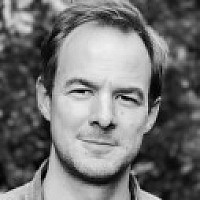 The BBC has spent almost £2million on rail, air and taxi travel between London and its new MediaCityUK headquarters, according to figures released under Freedom of Information.
The figures, which relate to last year and were obtained by The Telegraph, detail some of the extra transport costs that have been created by the move to Salford.
A total of £25,620 was spent on just 61 taxi bookings for guests due to appear mainly on BBC Breakfast, Radio 5 Live and BBC Sport - an eye-watering £420 per cab.
A further £25,000 was spent shuttling 201 staff and guests between London and Manchester by air, but license fee payers will need to dig deepest to cover the extra expense created by the BBC's rail travellers, with 26,265 journeys made between London and Manchester costing £1.9m - a near 100% increase on pre-MediaCityUK days.
A total of 174 staff have also taken up the offer of a halfway-house deal, officially called the "remote location allowance", which allows them to keep their main home in London and have some of their rent and expenses paid.
This allowance equates to £3,390 a month before tax, equivalent to £40,680 a year. To date, this has cost the BBC £3.3m.
BBC Breakfast hosts Susanna Reid and Bill Turnbull are two of the members of staff to have taken advantage of this allowance.
A BBC spokesman told the Telegraph: "The BBC has offices across the UK and all over the world, so some element of travel is inevitable. The BBC's new base in Salford is home to some of the Corporation's major networks and services but we remain mindful of how we spend public money.
"Therefore we always encourage the cheapest method of travel and rail is the preferred method."