21 February 2013
Ofcom awards Liverpool local television licence to Bay TV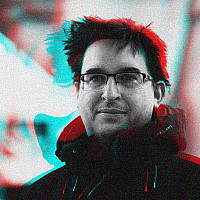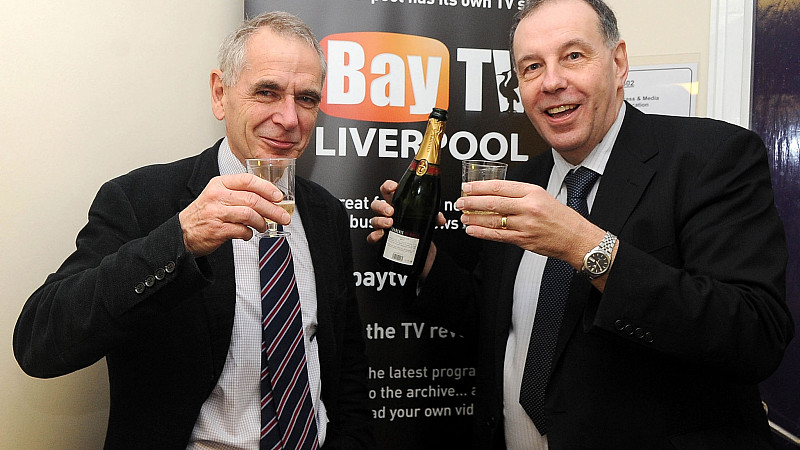 Ofcom has confirmed that Bay TV Liverpool will run the city's hyperlocal television service, to a potential audience of 890,000 viewers.
Led by Chris Johnson of Mercury Press, Bay TV was launched online in November 2011 and promised to dedicate 24 hours a day to news and events in the Liverpool City region. This is in response to the national bidders who will be producing some shared network content.
"We are thrilled and delighted to have won this licence. We are 100% committed to serving the city with a truly local TV station that will reflect the life of our great city," said Johnson.
"For the first time the people of Liverpool and surrounding areas will have a TV station that they can call their own. I must also add a vote of thanks to all the team at Bay TV Liverpool who have worked so hard to pull this off."
Bay TV Liverpool's Chris Kerr & Chris Johnson
There were 5 bidders for the Liverpool licence, Bay TV, Made In Liverpool, Metro8 Liverpool, Sean Marley and Phil Redmond's Our-TV and YourTV Liverpool.
The local contracts are awarded for a period of up to 12 years and some stations will be on air before the end of 2013.
Johnson has confirmed that Bay TV Liverpool will employ a total of 19 staff covering the Liverpool city region, including Halton and also Wigan and parts of Cheshire.
"We were always quietly confident that Bay TV's mixture of solid journalism and access to the business community would stand us in good stead," added Bay TV chairman, Jack Stopforth.
"The hard work is just beginning and we can't wait to get started. Our vision for local TV is to capitalise on Liverpool's resurgent business and arts scene and make it accessible to our local audience. This city has always been a fantastic source of news and Scousers have a huge appetite for supporting and promoting their city. We have too channel that and capitalise on it."
Content
Former Liverpool captain Robbie Fowler and radio presenter, Pete Price have already been signed up as part of the station's football team, while veteran broadcaster, Liam Fogerty will present a weekly politics and local issues debate on location around the local boroughs.
News will be provided in partnership with Johnson's Mercury Press and Media as well as a team of video journalists and feature staff.
Its "indicative schedule" shows that it plans to broadcast more than 10 hours of local programming, including 2.5 hours of news every day.